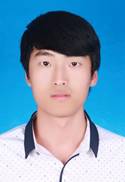 Yao-Zhong Gan (甘耀中)
Ph.D. student, PARNEC Group
Department of Computer Science and Technology
Nanjing University of Aeronautics and Astronautics
Supervisor: Prof. Xiaoyang Tan
e-mail: yzgancn@163.com
I'm a first year Ph.D. student of Department of Computer Science and Technology in Nanjing University of Aeronautics and Astronautics and a member of PARNEC Group.
Before my Ph.D. career, I received my M.Sc. degree in Department of Mathematics, in June 2018 from Nanjing University.
My research interests include:Imitative Learning and Reinforcement Learning. Currently, I'm focused on:
Imitation learning is a type of social learning whereby new behaviors are acquired via imitation and plays an important role in humans in cultural development.

Reinforcement learning (RL) is an area of machine learning concerned with how software agents ought to take actions in an environment so as to maximize some notion of cumulative reward.