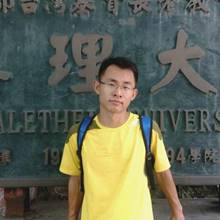 Chao Wen (文超)
M.Sc. student, PARNEC Group
Department of Computer Science & Technology
Nanjing University of Aeronautics and Astronautics
Supervisor: Prof. Xiaoyang Tan
E-mail: chaowen at nuaa.edu.cn
I'm a second-year graduate student in the Department of Computer Science & Technology, Nanjing University of Aeronautics and Astronautics (NUAA), pursuing my M.Sc. degree in Computer Science, with a focus on reinforcement learning. I received my bachelor degree in 2018, and in the same year, I was admitted to study for a M.Sc. degree in NUAA without entrance examination. Currently, I'm a research intern at Alibaba.
My research interests include:reinforcement learning, multi-agent reinforcement learning. Currently, I'm focused on:
Chao Wen, Xinghu Yao, Yuhui Wang, Xiaoyang Tan. SMIX(λ): Enhancing Centralized Value Functions for Cooperative Multi-Agent Reinforcement Learning. In: Proceedings of the 34nd AAAI conference on Artificial Intelligence (AAAI'20), New York, USA, 2020.
Department of Computer Science & Technology, Nanjing University of Aeronautics and Astronautics
Nanjing 211106, China