Jian Yu(虞建)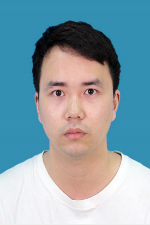 Ph.D. student, PARNEC Group
Department of Computer Science and Technology
NanjingUniversity of Aeronautics and Astronautics
Supervisor: Prof.Xuejun Liu
e-mail:1256437479@qq.com
Biography
I'm a first year Ph.D.student of Department ofComputer Science and Technology in NanjingUniversity of Aeronautics and Astronautics and a memberof PARNEC Group.
Beforemy Ph.D. career, I received my master degree in Control Engineeringin June 2020 from NanjingUniversity ofPosts and Telecommunications.
ResearchInterests
My research interestsinclude:ComputerVision andMachineLearning.Currently, I'm focused on:
Intelligent optimizationtechnology of aircraft grid.

Mobile grid based on SOMneural network.
Publications
ConferenceArticles
J Yu,*H.-C. Hu, X.-Y. Jing,et al. Deep Metric Learning with Dynamic Margin Hard Sampling Loss. IEEE Chinese Control Conference, 2019: 7901-7905;
JournalArticles
J Yu,*H.-C. Hu, X.-Y. Jing, et al. Deep metric learning with dynamicmargin hard sampling loss for face verification. Signal, Image andVideo Processing, 2020.
Correspondence
Department of ComputerScience and Technology, Nanjing University of Aeronautics andAstronautics
Nanjing 21106, China