Qi-MingYang(杨启鸣)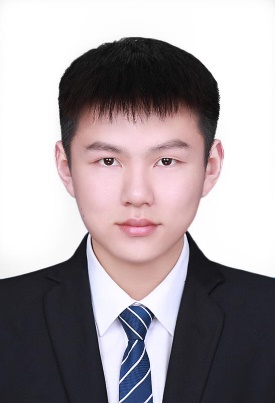 M.Sc. student, PARNEC Group
Department of ComputerScience and Technology
Nanjing University ofAeronautics and Astronautics
Supervisor: AssociateProf.Qi Zhu
e-mail: 790699356@qq.com
Biography
I'm a first year Ms.C.student of Department of Computer Science and Technology in NanjingUniversity of Aeronautics and Astronautics and a member of PARNECGroup,Which is led by Professor Songcan Chen.
I received my B.Eng. degreein Electronics of Civil Aviation in June 2018 from Nanjing Universityof Aeronautics and Astronautics.
In 2020, I was admitted tostudy for a M.Sc. degree in Nanjing University of Aeronautics andAstronautics under the supervision of Associate Prof. Qi Zhu.
ResearchInterests
My research interestsinclude:MachineLearningand DeepLearning.
Publications
ConferenceArticles
JournalArticles
Correspondence
Qi-MingYang Department of Computer Science and Technology
NanjingUniversity of Aeronautics and Astronautics
JiangningDistrict,Nanjing 211106,China