Meng Cao (曹猛)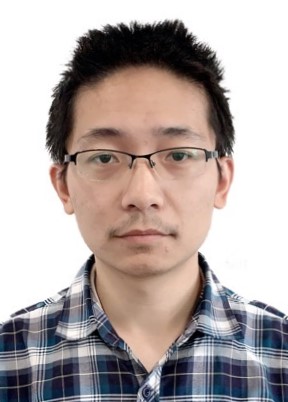 Ph.D. student, PARNEC Group
College of Computer Science and Technology
Nanjing Universityof Aeronautics and Astronautics
Supervisor: Prof.Songcan Chen
e-mail: alrash@nuist.edu.cn
Biography
2013.09 – 2017.06:Undergraduate degree, Nanjing University of Information Science &Technology
2017.09 – 2020.06: Master degree, Nanjing Universityof Information Science & Technology
2020.09 – : Ph.D.candidate, Nanjing University of Aeronautics and Astronautics
ResearchInterests
My research interests include: Machine Learning and Pattern Recognition.
Publications
JournalArticles
QingTian, Meng Cao,Songcan Chen, Hujun Yin, Structure-Exploiting Discriminative OrdinalMulti-Output Regression, IEEE Transactions on Neural Networks andLearning Systems, DOI: 10.1109/TNNLS.2020.2978508.

Qing Tian, WenqiangZhang, Meng Cao(co-second author), Liping Wang, Songcan Chen, Hujun Yin,Moment-Guided Discriminative Manifold Correlation Learning onOrdinal Data, ACM Transactions on Intelligent Systems andTechnology, accepted.

Meng Cao,Qing Tian, Tinghuai Ma, Songcan Chen. Human facial attributesestimation: A survey. Journal of Software, 2019,30(7):2188-2207.

Qing Tian, MengCao, Songcan Chen, Hujun Yin. RelationshipsSelf-Learning Based Gender-Aware Age Estimation. Neural ProcessingLetters, 2019, 50: 2141-2160.
Contests& Awards